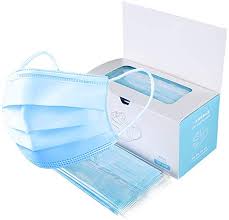 This guidance replaces previous guidance on the use of surgical masks in healthcare settings in the context of the COVID-19 pandemic. This guidance is for immediate implementation. The content will be incorporated into other Infection Prevention and Control guidance documents as they are updated.
Surgical masks should be worn by healthcare workers when providing care to patients within 2m of a patient, regardless of the COVID-19 status of the patient.
Surgical masks should be worn by all healthcare workers for all encounters, of 15 minutes or more, with other healthcare workers in the workplace where a distance of 2m cannot be maintained.
https://www.hpsc.ie/a-z/respiratory/coronavirus/novelcoronavirus/guidance/infectionpreventionandcontrolguidance/ppe/useofsurgicalmasksinhealthcaresetting/COVID19-IPC-PPE-HCW-Surgical-Masks.pdf