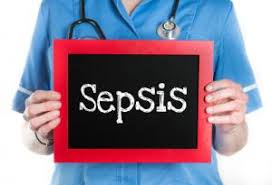 National Early Warning Score & SEPSIS Training for HCAs
Duration: 3.5hrs
Location: Killarney
Provider: Irish Association of Healthcare Assistants
IAHA Members Price: €35.00
Non Members Price:   €45.00  (Discounts on multiple bookings -contact us))
Candidates:   Candidates for this course are expected to have a QQI Level 5 Healthcare Qualification & be working in a health care setting.
The aim of this training is to facilitate the HCA to develop and update his/her knowledge of measuring & recording  a patient's vital signs, with a focus on recording the findings in the National Early Warning Score Adult Patient Observation Chart, calculating a total EWS, and communicating the findings to the Registered Nurse (RN).
Course Objectives and Learning Outcomes:
Participants will be able to :
Identify safe and effective practice in measuring and recording patients' vital signs in the NEWS Adult Patient Observation
Chart and communicating the total EWS and vital signs to the RN in accordance with local policy to include:
Respiration;
Inspired Oxygen (FiO2);
SaO2;
Blood Pressure;
Pulse;
Level of consciousness –utilising AVPU tool;
Temperature;
Calculating a total EWS & Communicating findings to the delegating RN
All our Trainers are experts in the field of Healthcare, Safety and Emergency Care and are recognised by the Irish Heart Foundation, Pre-Hospital Emergency Care Council, Health & Safety Authority, and other national and international organisations.
We bring realistic training, relating real life events into the class room.